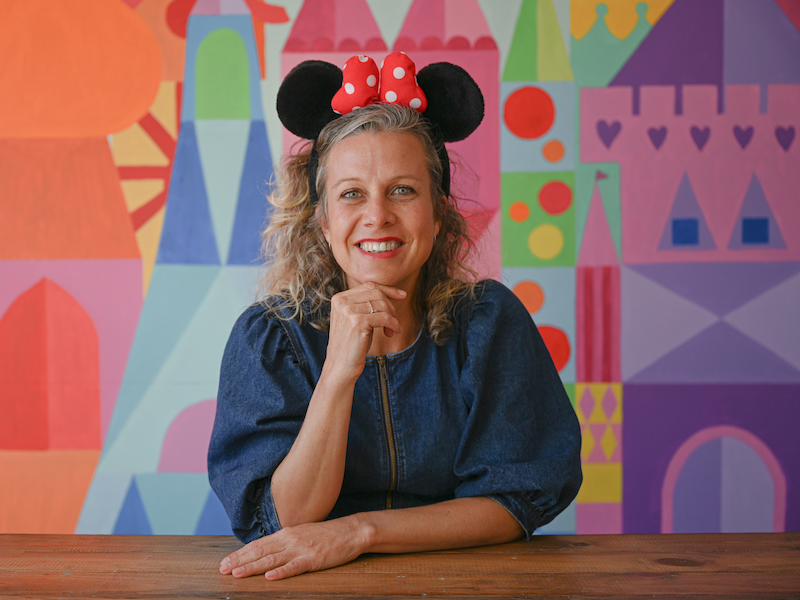 Amber's passion and purpose is to help people change their lives for good.
She works hard to feature focused content that encourages her readers to believe in themselves and their BIG DREAMS. We show them their infinite possibilities and restore hope for their future.
She helps them plant new seed ideas, set new goals, provides easy and simple action taking strategies to use, and encourages them to FEEL GOOD - to embrace joy, playfulness and come alive again!
If you think Amber would be a good fit for your company or brand, we would love to introduce you to our audience.
Reach out here: [email protected]
Unique Points of Difference:
Amber's mission is to help people find their calling so they can make all core elements of their life meaningful and purposeful.
Amber's focus is helping readers and viewers develop a growth mindset, putting a stop to limiting beliefs that hinder their life, relationships and work prospects
Amber believes it's possible to tap the flow signal to magnetise all the magic and possibilities!
Top Reasons to Engage with Us to Grow Your Business or Brand's Online Exposure
The website is regularly updated with fresh new content, and readers (and google) love that
Amber has a very niche, targeted audience of people at all stages of their job search who need help, insight and solutions to their problems (eg updating a resume correctly so it beats the ATS system, learning interview skills, finding a job they love)
Return traffic - readers trust Amber and come back for career advice and tips
Amber is part of a highly engaged, online community of bloggers and content creators who love to work together, sharing each others work to increase reach
WANT TO ADVERTISE ON OUR WEBSITE?
We offer a limited number of custom ad placements on our site.
All ad payments are due upfront, via a direct debit system.
Click here for details on ad sizes and prices.
Amber and her team are also available for freelance writing and publication work.
Please email [email protected] to ask for a copy of our rate card for feature articles, guest posting, and how to tutorials.
Please note: Amber Greene retains copyright of all works, including photographic images, PDF documents, and content, unless otherwise specified.
All work (original, or republished) must include a by-line, (by Amber Greene) and a link to Amber Greene & BIG DREAMS Collective website:  https://www.ambergreene.com
SPEAKING, TEACHING & CONSULTING
Amber is available for speaking, teaching, training, and consulting work.
Please email [email protected] to ask for a copy of our rate card for consulting, presentations at conferences and schools, in-house training for your team, and corporate training.
WANT TO TALK TO US
ABOUT SPONSORED POSTS?
$500 12 months limited publication on website
$750  Lifetime publication on website
Optional (at your cost)
Products or samples supplied for Amber's research
Product/s for competition or giveaway if applicable.
Products/samples become the property of BIG DREAMS Collective and will not be returned.
Please note this important information.
50% establishment payment due upfront.
50% due day before publication.
Kill fee 50% of contract if post is unable to run for any reason.
Terms & Conditions of Contract:
Brand/blogger/agency approach
Assess brand alignment with Amber Greene/Your One Extraordinary Life blog and readership. If successful, the sponsored post contract (12 months or lifetime) must be signed and the establishment fee paid to Amber.
Key messages sent to Amber at BIG DREAMS Collective by brand/blogger/agency. Products/samples sent to Amber for research and use.
Amber (or team member) researches topic, uses product etc.
All parties agree on campaign outline
Agency/brand/blogger review post for edits and to correct any factual inaccuracies if necessary. Amber asserts her moral right to retain editorial control.
If campaign is ready to launch, publication fee is paid and post is pushed live on date of publication.
Any products supplied for competition prizes and giveaways will be sent to the winner/s at the brand/blogger/agency's expense within 5 business days of being notified of the winner's postal address.
If campaign cannot proceed for any reason, the contract must be terminated in writing by the brand/blogger/agency and the establishment payment will be regarded as the 'kill fee'.
A basic social media call out is included in fee.
All sponsored posts must feature a 'no follow'. <a href="http://thisIsJustAnExampleLink.com" rel="nofollow">Your anchor text here.</a>
Readers are notified of a sponsored post with a disclosure such as 'This is a sponsored post', or 'This post is sponsored by Brand A' with a link to the brand's website.
Email Follow up: All parties assess the outcomes and impact of the campaign
If your company or brand would like to align your products or services with Amber and the BIG DREAMS Collective mission of "Changing People's Lives for Good", we'd love to hear from you.
Email the team at [email protected] with your suggestions or ideas.
BRAND AMBASSADOR & PARTNERSHIPS
Amber is excited to work with select aligned brands and companies in the role of Ambassador and/or in partnerships.
She looks forward to discussing this further with you.
Please email [email protected] to book an initial enquiry appointment.
Amber is open to famils to visit locations that will inspire readers to live their ONE EXTRAORDINARY LIFE!
Please email [email protected] to share your proposal.
WANT TO SEND US SOMETHING TO REVIEW?
We are happy to receive products and services free of charge for the express purpose of trialling or reviewing these things for the benefit of our target audience.  We reserve the right to showcase only those products and services where we are able to write a positive and honest review.
Please note: If for some reason, we do not believe that a product will authentically add value to the lives of our readers or is deemed unsuitable for our audience for any reason, We reserve the right to refrain from publishing any content or review of any experience, product, goods or service.
Please note, products remain the property of BIG DREAMS Collective and will not be returned.
Reviews are at the discretion of Amber and her team. Amber retains full editorial control.
All sponsored posts are required to feature a 'no follow'.
<a href="http://thisIsJustAnExampleLink.com" rel="nofollow">Your anchor text here.</a>
Readers are notified of a review post with a disclosure such as 'This is a review post', or 'Brand A supplied the product/service mentioned in this review'.
Postal address: 1/7 Fourth Avenue, Palm Beach 4221 QLD
There is no charge for review posts.
However products and samples supplied/provided by you for review, and the associated postage or delivery are at your own cost.
Published content may also be shared across our social platforms, or to our pre-qualified audience in our email list.
THE ALL IMPORTANT NUMBERS
This information is extracted from the Insight feature on the BDR Facebook Page and Google Analytics and Google Search Console.
Our community of enthusiastic readers and followers is growing each month, all of which means good exposure for your business.
Unique Visitors to website per month:  TBC
Page views per month: TBC
Bounce rate: TBC
Average visit duration: TBC
Subscribers to weekly newsletter: TBC
Traffic demographics ( % based on worldwide locations of readers): Or, who actually visits the website?  
Location:
Gender:
Age range:
FOLLOWERS/SUBSCRIBERS (AS AT 1ST JULY 2023)
Tiktok:
Youtube:
Instagram:
Facebook page:
Podcast downloads:
Podcast subscribers:
READER ENGAGEMENT
Regular interaction by readers who comment on the blog itself
Emails from readers
Engagement with tiktok - follows, likes, shares
Engagement on youtube – subscribes, shares, comments
Engagement on my instagram page – likes, shares, comments on a daily basis
Engagement on my pinterest page - shares and likes
Engagement on my facebook page – likes, shares, comments
Engagement with podcast – downloads, shares, subscribes