PRIVACY POLICY & DISCLOSURE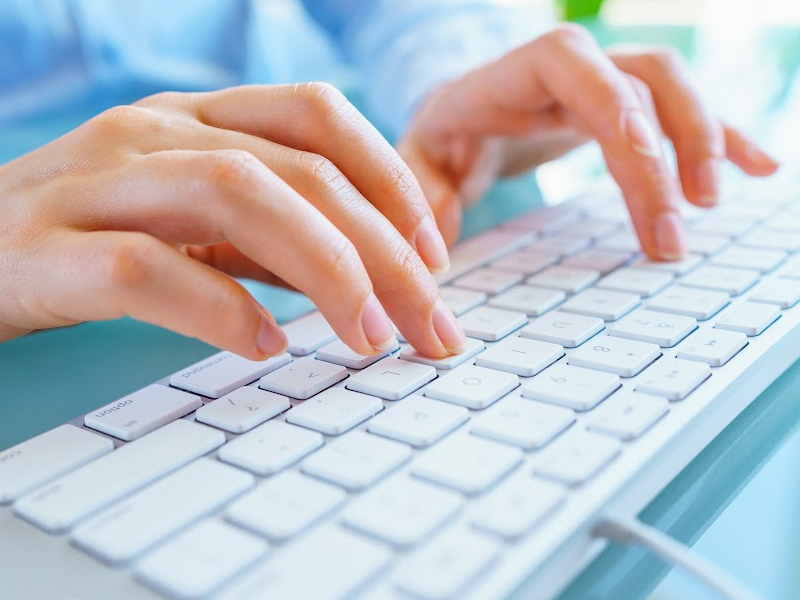 PRIVACY AND DISCLOSURE POLICY
Amber Greene (Publisher) and BIG DREAMS Collective – https://www.ambergreene.com ("Website") is committed to upholding the following ("Privacy Policy") required by law.
At BIG DREAMS Collective, accessible from https://www.ambergreene.com, we are committed to the privacy and confidentiality of our visitors. This Privacy Policy document contains types of information that is collected and recorded by Amber Greene & BIG DREAMS Collective and how we use it.
If you have additional questions or require more information about our Privacy Policy, do not hesitate to contact us at [email protected]
GENERAL DATA PROTECTION REGULATION (GDPR)
We are a Data Controller of your information.
Amber Greene & BIG DREAMS Collective legal basis for collecting and using the personal information described in this Privacy Policy depends on the Personal Information we collect and the specific context in which we collect the information:
Amber Greene & BIG DREAMS Collective needs to perform a contract with you
You have given Amber Greene & BIG DREAMS Collective permission to do so
Processing your personal information is in Amber Greene & BIG DREAMS Collective legitimate interests
Amber Greene & BIG DREAMS Collective needs to comply with the law
Amber Greene & BIG DREAMS Collective will retain your personal information only for as long as is necessary for the purposes set out in this Privacy Policy. We will retain and use your information to the extent necessary to comply with our legal obligations, resolve disputes, and enforce our policies.
If you are a resident of the European Economic Area (EEA), you have certain data protection rights. If you wish to be informed what Personal Information we hold about you and if you want it to be removed from our systems, please contact us. Our Privacy Policy was generated with the help of GDPR Privacy Policy Generator and the App Privacy Policy Generator.
In certain circumstances, you have the following data protection rights:
The right to access, update or to delete the information we have on you.
The right of rectification.
The right to object.
The right of restriction.
The right to data portability
The right to withdraw consent
Children's Information
Another part of our priority is adding protection for children while using the internet. We encourage parents and guardians to observe, participate in, and/or monitor and guide their online activity.
Amber Greene & BIG DREAMS Collective does not knowingly collect any Personal Identifiable Information from children under the age of 13.
If you think that your child provided this kind of information on our website, we strongly encourage you to contact us immediately and we will do our best efforts to promptly remove such information from our records.
INFORMATION WE COLLECT ABOUT YOU
When you access the Website, the Company will learn certain information about you during your visit.
Information You Provide To Us (general).
The Website provides various places for users to provide information. We collect information that users provide by filling out forms on the Website, communicating with us via contact forms, responding to surveys, search queries on our search feature, providing comments or other feedback, and providing information when ordering a product or service via the Website.
You may change your details at any time by advising us in writing via email.
We use information you provide to us to deliver the requested product and/or service, to improve our overall performance and maximise your customer experience, and to provide you with direct marketing material, offers, promotions, updates regarding our website, and information via a newsletter if you have registered or subscribed to such publications voluntarily.
In the event that you no longer wish to receive our newsletter or promotional materials, opt-out of receiving these communications by clicking on the unsubscribe link in the e-mail.
Information You Provide To Us (product or service purchase)
You may provide basic contact information such as your name, phone number, address, and email address to enable us to send information or process your product order.
We will use all reasonable means to protect the confidentiality of your Personal Data while in our possession or control.
Information We Collect Through Automatic Data Collection Technology.
Amber Greene & BIG DREAMS Collective follows a standard procedure of using log files. These files log visitors when they visit websites. All hosting companies do this and a part of hosting services' analytics and/or Google analytics.
The information collected by log files include internet protocol (IP) addresses, browser type, Internet Service Provider (ISP), date and time stamp, referring/exit pages, and possibly the number of clicks. These are not linked to any information that is personally identifiable.
The purpose of the information is for statistical data - analyzing trends, administering the site, tracking users' movement on the website, and gathering demographic information.
We are free to use and reproduce any non-personal information, communications, and material you provide to us through any means to improve our delivery of our customer experience, and/or improve or develop our website, know-how, ideas, manufacture or marketing of our products and services.
Storage and Security of Your Private and Confidential Information (Personal Data)
All information we receive from our customers is protected by our secure server that encrypts all customer information before we receive it.
Furthermore, all customer data collected is secured against unauthorised use or access.
Our payment systems are managed by secure and trusted third parties including Shopify, Amazon & Kajabi course platform.  We do not store your credit card information.
We are committed to ensuring the security and integrity of our website with the most up to date, current technologies on an ongoing basis to ensure the privacy of all personal information submitted to our website.
PRIVACY GUARANTEE
At BIG DREAMS Collective, we are committed to keeping your e-mail address and personal information confidential and private.
Except when required by law, we will not sell, distribute, rent, lease our subscription lists to third parties, or reveal your email addresses or any other personal information without your consent; except under the following circumstances:
We may disclose your personal information to our subsidiaries, affiliates, and service providers for the purpose of providing our services to you.
We may disclose your personal information to a third party, including a lawyer or collection agency, when necessary to enforce our terms of service or any other agreement between you and the Company.
We may disclose or transfer personal information collected through the Website to third parties who acquire all or a portion of our business, which may be the result of a merger, consolidation, or purchase of all or a portion of our assets, or in connection with any bankruptcy or reorganisation proceeding brought by or against us. This will be delivered under a lawful confidentiality agreement.
We may disclose information when legally compelled to do so, in other words, when we, in good faith, believe that the law requires it or for the protection of our legal rights or when compelled by a court or other governmental entity to do so.
INFORMATION ON WEBSITE COOKIES
Like any other website, Amber Greene & BIG DREAMS Collective uses 'cookies'.
These cookies are used to store information including:
The Website uses cookies to:
store visitors' preferences
record user-specific information on the pages on the website that the visitor accessed or visited.
ensure that visitors are not repeatedly sent the same banner ads
customize Website content based on visitors' browser type or other information that the visitor sends.
The information is used to optimize the users' experience by customizing our web page content based on visitors' browser type and/or other information.
Cookies may also be used by third-party services, such as Google Analytics or affiliate partners, as described herein.
Users may, at any time, prevent the setting of cookies, by the Website, by using a corresponding setting of your internet browser and may thus permanently deny the setting of cookies.(alt: disable cookies)
Furthermore, already set cookies may be deleted at any time via an Internet browser or other software programs. This is possible in all popular Internet browsers.
However, if users deactivate the setting of cookies in your Internet browser, not all functions of our Website may be entirely usable.
To know more detailed information about cookie management with specific web browsers, it can be found at the browsers' respective websites.
Third Party Privacy Policies
Advertising partners on our site may use cookies and web beacons.
However, Amber Greene & BIG DREAMS Collective's Privacy Policy does not apply to other advertisers or websites.
Third-party ad servers or ad networks uses technologies like cookies, JavaScript, or Web Beacons that are used in their respective advertisements and links that appear on Amber Greene & BIG DREAMS Collective's, which are sent directly to users' browser.
They automatically receive your IP address when this occurs. These technologies are used to measure the effectiveness of their advertising campaigns and/or to personalize the advertising content that you see on websites that you visit.
Note that Amber Greene & BIG DREAMS Collective has no access to or control over these cookies that are used by third-party advertisers.
Each of our advertising partners has their own Privacy Policy for their policies on user data.
Thus, we are advising you to consult the respective Privacy Policies of these third-party ad servers for more detailed information. It may include their practices and instructions about how to opt-out of certain options.
For easier access, we have hyperlinked the Privacy Policy for each of the advertising partners of Amber Greene & BIG DREAMS Collective under each section below.
CONTENT DISCLOSURE
https://www.ambergreene.com may contain:
advertisements
sponsored content
paid insertions or custom ads
affiliate links
monetisation including a commission or flat fee payment
We may also have received:
free products
discounts in exchange for endorsing a product or service in a post or video
Sponsored Content & Partnerships
Amber Greene & BIG DREAMS Collective accepts sponsored content from time to time.
Sponsored content is a type of promotional media that's paid for by an advertiser, either as a cash payment or as an in-kind payment with products of an equivalent value gifted to the publisher, brand or influencer in exchange for content creation.
Companies and brands seek to align with websites, influencers or brands who target and engage with a similar core audience. The sponsored content must align with the brand's core messaging.
Influencers, brands and publishers discuss, share & publish uplifting content around the products or services the company offers.
Click the link for details in our how to work with us section.
Advertising
Amber Greene & BIG DREAMS Collective also accepts custom ad placements and newsletter inclusions.
Click here for details
Affiliate Program Participation
The Website may engage in affiliate marketing, which is done by embedding tracking links into the Website. If you click on a link for an affiliate partnership, a cookie will be placed on your browser to track any sales for purposes of commissions.
Every link on this site may be an affiliate link. When you clicking on an affiliate link and purchase a product or service we recommend, we may receive a small commission from the transaction.  There is no extra cost to you when you buy a service or product via our affiliate link.
Please note, these commissions contribute towards the operational costs of this website.
As affiliate marketers, we are bound by law to disclose any relationship we have with advertisers and supporters.
At Amber Greene & BIG DREAMS Collective, we only link to products, services, activities or tours that we can either personally recommend, or that we plan to use in the future.  We abide by worth of mouth marketing standards.
We stand by our commitment to honesty and integrity on Amber Greene & BIG DREAMS Collective. Any content featured that has been involved in a monetary exchange will be clearly identified as sponsored, or paid for, content.
Click here for details
Amazon Affiliate Disclosure
Amber Greene & BIG DREAMS Collective is a participant in the Amazon Services LLC Associates Program, an affiliate advertising program designed to provide a means for sites to earn advertising fees by advertising and linking, but not limited to, amazon.com, and associated websites. Amazon and the Amazon logo are trademarks of Amazon.com, Inc. or its affiliates.
As part of this Amazon Associates program, the Website will post customized links, provided by Amazon, to track the referrals to their website. This program utilizes cookies to track visits for the purposes of assigning commission on these sales.
Click here for more information
Please also refer to Amazon's privacy policy for more information.
THIRD PARTY PROVIDERS
The Website currently uses the following third-party service providers:
Google Analytics
Google Analytics tracks Website usage and provides information such as referring websites and user actions on the Website. Google Analytics may capture your IP address, but no other personal information is captured by Google Analytics.
Please refer to Google's privacy policy for more information.
Active Campaign Newsletters
Active Campaign is used by Amber Greene & BIG DREAMS Collective for delivery of email updates and newsletters.
On the Website, you may subscribe to our newsletter, which may be used for advertising purposes.
We store your name and email address for purposes of delivering such communications.
All newsletters sent may contain tracking pixels. The pixel is embedded in emails and allows an analysis of the success of online marketing campaigns.
Because of these tracking pixels, we may see if and when you open an email and which links within the email you click. Also, this allows the Website to adapt the content of future newsletters to the interests of the user. This behavior will not be passed on to third parties.
Please refer to Active Campaign's privacy policy for more information.
We will maintain the information you send via e-mail in accordance with applicable federal law.
In compliance with the CAN-SPAM Act, all e-mails sent from our organisation will clearly state who the e-mail is from and provide clear information on how to contact the sender. In addition, all e-mail messages provide clear information on how to remove yourself from our mailing list.  (unsubscribe link at bottom of email)
OTHER IMPORTANT INFORMATION
Terms & Conditions
Click here for our Terms & Conditions policy
Terms of Use and Disclaimer Statement
Click here for our Terms of Use and Disclaimers
Refunds Policy
Click here for our Refunds policy
About Us
Click here to read about Amber Greene, our Director of Sunshine, & BIG DREAMS Collective
Privacy Policy updates
This policy is subject to change to ensure it remains current and in line with laws and regulations. This policy may be modified or updated at any time at our discretion.
All modifications or updates are effective immediately upon publication on the Website.
Please review this privacy policy on a regular basis.
Contact Us
The Company welcomes your questions or comments regarding the Privacy Policy including use of your personal information.
BIG DREAMS Collective
1/7 Fourth Avenue
Palm Beach, 4221 QLD
Australia
Please contact us at [email protected] for questions related to this Privacy Policy.
Or click here for our contact page & phone numbers.
We will endeavour to answer your email query within 48 hours.
Any complaint of breach of privacy may be made via the email above.
We will use our best efforts to respond to any complaint within 10 business days of the date of receipt. We will attempt to resolve your complaint to your satisfaction. If you are not satisfied with how we deal with your complaint you may contact the Australian Information Commissioner, whose contact details can be found at http://www.oaic.gov.au/.