TERMS OF USE & DISCLAIMER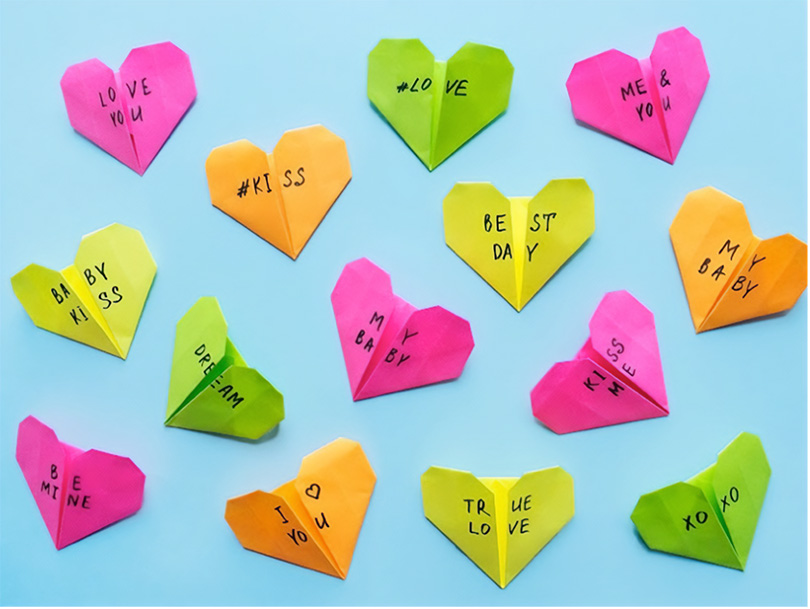 TERMS OF USE CONTRACT & DISCLAIMER STATEMENTS
All the information on this website, https://www.ambergreene.com, is published in good faith and for general information purpose only.
LICENSE TO USE THE SITE
We grant you a non-exclusive, worldwide, non-transferable license to use the Website in accordance with the terms and conditions set out in this agreement.
You may access the Website using a publicly available web browser commonly used to view websites, and you may print a copy of any page within the site for your personal non-commercial use.
You acknowledge and agree that we may alter or cease the operation of the Website at any time in our sole discretion, and the Website may be unavailable from time to time, including for maintenance purposes.
TERMINATION AND ACCESS RESTRICTION
 The Company reserves the right, in its sole discretion, to terminate your access to the Website and the related services or any portion thereof at any time, without notice.
To the maximum extent permitted by law, and you hereby consent to resolve any and all disputes arising under or related to this Website or the Terms of Use pursuant to the Dispute Resolution Clause above.
Use of the Website is unauthorized in any jurisdiction that does not give effect to all provisions of these Terms, including, without limitation, this section.
RISK & LIABILITY DISCLAIMER
Amber Greene (Business Owner) and BIG DREAMS Resumes takes care in creating the information and material on this website but makes no representations, warranties, or assurances as to the accuracy, currency, quality, fitness for purpose, or completeness of the content contain on this website or any sites linked to or from this site.
Any action you take or reliance you place upon the information you find on this website (Amber Greene & BIG DREAMS Resumes), is strictly at your own risk.
We do not guarantee that any data, file or program available for download from or via the Website or from any website linked to our website is free from virus or any other condition which might or could damage or interfere with data, hardware or software with which it might be used, and in accessing the Website, you assume all risk of use of all materials, programs and files on the Website. Prior to using any downloaded file you should carry out an appropriate virus check.
In no event will BIG DREAMS Resumes, or the publisher, Amber Leigh Greene, be liable  to you or any person claiming through you for any loss and/or or damages including without limitation, indirect or consequential loss or damage, or any loss or damage whatsoever arising from loss of data or profits arising out of, or in connection with, the use of this website, any website linked to the Website, materials or content including the transmission of any virus.
Amber Greene & BIG DREAMS Resumes is never directly compensated to provide opinions that aren't our own on products, services and websites.
Testimonials published by us are independent and genuine. However, they do not represent a guarantee or warranty of similar results.
If we claim or appear to be experts on a certain topic or product or service area, we will only endorse products or services that we believe, based on our expertise, are worthy of such endorsement.
Any product claim, statistic, quote or other representation about a product or service should be verified with the manufacturer or provider.
The information provided on this site and in our courses and seminars is not financial nor investment advice. We do not conduct a financial services business and we do not recommend financial products. We do not hold an Australian Financial Services license.
COMPLY WITH LAW & LIMITATION ON LIABILITY
We comply with the law when supplying goods and services to you.
When you acquire services from us, the Part 3-2, Division 1 of the Australian Consumer Law implies a number of guarantees that cannot be excluded. Subject to the Australian Consumer Law, to the full extent permitted by law:
(a) under no circumstances (including but not limited to any act or omission on the part of us) will we be liable for any indirect, incidental, special and/or consequential damages or loss of profits whatsoever which result from any use of or access to, or any inability to use or access, the Website;
(b) we exclude all guarantees, conditions, warranties and terms implied by statute, general law or custom.
For the avoidance of doubt, nothing in these Terms limits or restricts your ability to make a claim that may be available to you for our failure to comply with a guarantee under the Australian Consumer Law.
NO WARRANTIES
The Company makes no warranties regarding the performance or operation of this website. The Company further makes no representations or warranties of any kind, express or implied, as to the information, contents, materials, documents, programs, products, books, or services including on or through this website.
To the fullest extent permissible under the law, the Company disclaims all warranties, express or implied, including implied warranties or merchantability and fitness for a particular purpose.
JURISDICTION
These Terms are governed by and to be construed in accordance with the laws of Queensland, and the Commonwealth of Australia. You irrevocably and unconditionally submit to the exclusive jurisdiction of the courts of Queensland.
If there is a dispute between you and BIG DREAMS Resumes that results in litigation, then you must submit to the jurisdiction of the courts of QLD Australia.
If any of these Terms is found to be invalid or unenforceable by a court of law, such invalidity or unenforceability will not affect the remainder of the Terms which will continue in full force and effect.
MEDICAL DISCLAIMER
The content provided on or through our websites makes no claims for specific or general healing or health results, and should not be used to:
Examine, diagnose, or treat any medical condition
Prescribe medications
Make claims for specific or general healing or health results
Or, as a substitute for traditional medical treatment.
For medical advice, you should consult a licenced healthcare specialist or practitioner.
TRADEMARKS
Trade marks used on the Website belong to their respective owners.
You must not use any trademark displayed on the Website without the express written permission of us or the third-party owner.
POSTING INFORMATION AND COMMENTS
You must not alter the Website or upload any data to the Website other than to submit text in a text form provided for that purpose
You must not add any content to the Website:
Unless you hold all necessary rights and consents to do so
That might cause a breach of any law or other obligation
That might be defamatory, offensive, pornographic, in breach of confidence or a similar obligation, threatening, abusive, liable to incite hatred or a breach of privacy
That might be considered as spam or commercial advertising
That infringes any rights belonging to another person.
By posting or adding any content to the Website or posting or making comments during courses conducted by us, you grant us a perpetual, non-exclusive, royalty free, irrevocable, worldwide and transferable right and license to use that content in any way without limitation, and you permit us to authorize any other person to do the same thing. You consent to anything which we may do or not do in relation to your content which would otherwise be in breach of your moral rights. This includes that we may use your content without attributing you as the source of your content.
If you email us, unless you specify otherwise, you grant us the same rights in relation to the email as the paragraph above.
You warrant to us that you have the right to grant any rights, licenses, consents or waivers required under these Terms.
OUTBOUND LINKS TO THIRD PARTY WEBSITES
From our website, you can visit other websites by following hyperlinks to such external sites.
While we strive to provide only quality links to useful and ethical websites, we have no control over the nature, content and availability of those sites. The inclusion of any links does not necessarily imply a recommendation or endorse the views expressed within them.
We are not responsible for and do not sponsor, endorse or approve the content or operation of those websites or any products, services or information contained in them or offered by them.
Site owners and content may change without notice and may occur before we have the opportunity to remove a link that may have gone 'bad'.
Please be also aware that when you leave our website, other sites may have different privacy policies and terms which are beyond our control.
Please be sure to check the Privacy Policies of these sites as well as their "Terms of Service/Terms of Use" before engaging in any business or uploading any information
NO SPAM
Publication of email addresses on the Website does not imply consent to the receipt of unsolicited commercial electronic messages or SPAM.
CONSENT
By using our website, you hereby consent to our disclaimer and agree to its terms of use and terms and conditions.
UPDATE
Should we update, amend or make any changes to this document, those changes will be prominently posted here.
If you require any more information or have any questions about our site's disclaimer, please feel free to contact us by email at [email protected]